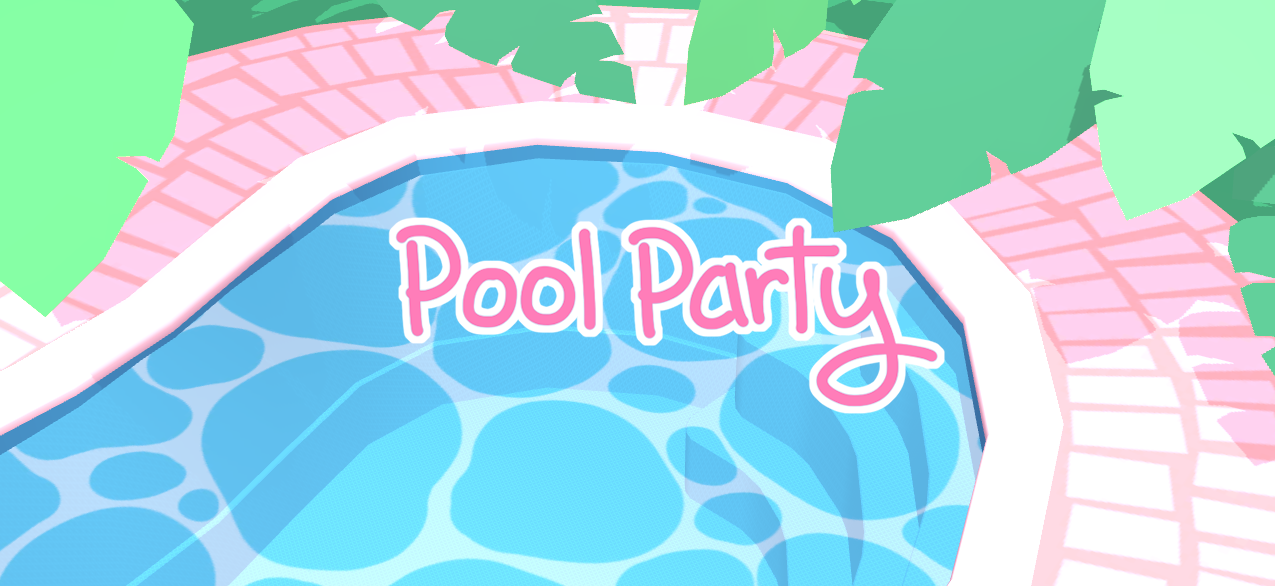 Pool Party
A downloadable game for Windows, macOS, and Linux
Play as Avo and Cado as they enjoy a summer day in the water! Steer the ball into the others' net - first one to score 3 times wins!!
Player 1 (yellow) - WASD
Player 2 (pink) - arrow keys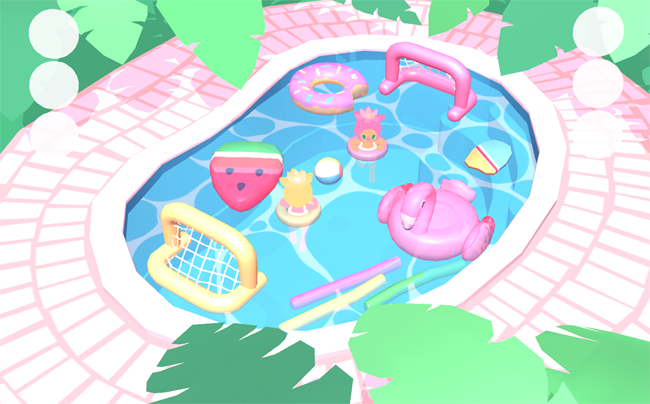 Made for the Bar SK Summer Christmas game jam. This is my first time making a multiplayer game; it's a little gacked but I had a lovely time making it! Don't play it if you hate silly games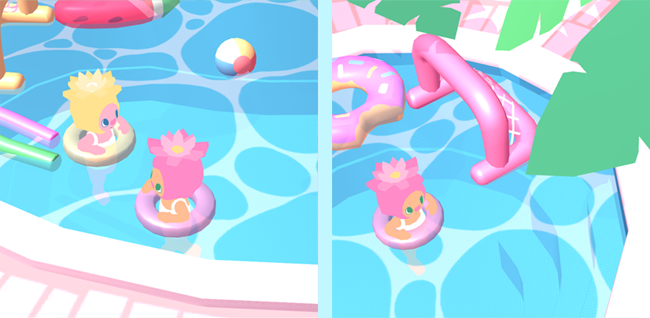 Art and programming by me, with some programming help from Andy <3 Music is "Beach" from Pokemon Snap.
"YEEEWWW" sfx also by Andy heh
Download
Click download now to get access to the following files:
Pool Party (PC).zip
21 MB
Pool Party (Mac).zip
25 MB
Pool Party (Linux).zip
24 MB
Comments
Log in with itch.io to leave a comment.
Adorable, but I couldn't play it cause it didn't work.
its cute but my computer called it a virus
It's super cute, but honestly completely unplayable
is the game controller supported?
would be more fun if I had people to play this with ;-;
Pool Party is short, cute, and easy to pick up. It may be meant for two players, but I still had fun controlling both characters myself. And I like how, despite it being a game made quickly for a Game Jam, the extra bit of flair was added to have different pool floats spawn each time.
Good job, dev.
Awesome game! Absolutley love it! Adorable! Thank you for creating this, Olivia!
Looks super cute! Can you make a Linux build as well (32bit+64bit/universal)? :)
Hey mate, I sure can! I'll do it when I get home from work and let you know when it's up =)
Haha charming game. Loved it!